LiBRA: Balancing and managing lithium battery system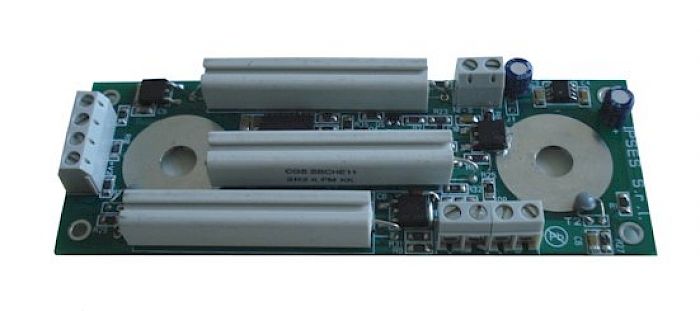 Code: LiBRA-S / LiBRA-M
Category: Measure
Interface Type: USB - RS232
Input Type: Digital
LiBRA is an innovative lithium battery management system allowing optimal charge and discharge, temperature control and balancing of every single cell. LiBRA protects battery preventing going under and over cell voltage current and temperature limit. Beside, the system allows battery enhancement and complete monitoring in real time.
The system is composed byt wo types of board:
LiBRA-S card (one every group of three or two batteries) which is directly fixed on the battery and features the direct control of the group;
LiBRA-M card (one for the entire chain) which allows the management of the system.
Each LiBRA-S module is connected to another one by a single wire: up to 20 modules can be connected together, managing up to 60 cells, allowing to configure the system both for small and big battery packs.
The LiBRA-M master controller module transforms battery cells in a true smart battery, allowing fully configurability and programmability in protecting, monitoring and enhancing battery. Beside, the module is equipped with a diagnostic output system which can be access through USB or RS232 interface by any PC.
It provides information about battery status, its voltage and health, displaying all relevant data in your PC video with the software provided with.
LiBRA-S
Power supply: 6 - 15 VDC
Max absorbed current: 15mA (a 12V)
LIBRA-S communication interface: Single wire for LiBRA system
Dimension: 125 x 45 x 15 mm (4,92 x 1,77 x 0,59 inches) (LiBRA-S)
LiBRA-M
Power supply: 6 - 15 VDC
Max absorbed current: 115mA (a 12V)
LIBRA-M communication interface: RS232 or tybe B USB, compatible with USB2.0
Relay outputs (single throw): four single throw outputs
Max commutation current 0,5A;
max load current 1A;
Max switch voltage 100Vac/dc, potential free;
Max contact resistance 150mΩ
Insulation voltage between coil and contact: 500 VDC
Insulation Resistance (coils/contacts): 10Gohm
Dimensions: 60 x 80 x 15 mm (2,36 x 3,15 x 0,59 inches) (LiBRA-M)