Functional testing
Thanks to our partnership with 6tl engineering, we can furnish complete turnkey solutions for your testing needs using high quality, efficient, modular, base test platform with a short delivery time.
Investing in a platform for the automatic test made with our modular system provides short-term economic advantages. Our systems are flexible and easy to set up as they are made from standard modules: a series of modules and wiring up the system, whether based on rack or consists of banks in line. The test systems are open and upgradeable. The modules provide an easy and economic platform for the reconfiguration of the system for testing of new products. The standardization of hardware and software assures the adaptability of the system to new application needs.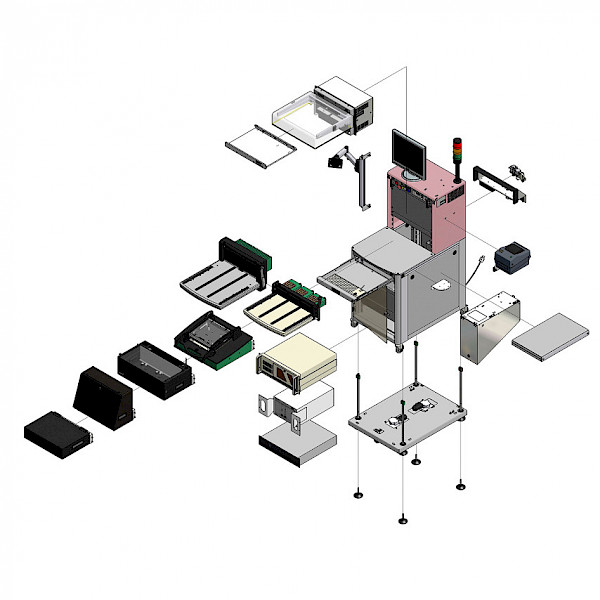 The offline platforms are a perfect base for the conception of a real modular Automatic Test Equipment for low to mid manufacturing volumes.
A perfect basis for an automatic integrated Test System for medium to high manufacturing volumes. Important technical and economic advantages due to their modular structure and expansion capability are evident.
The benchtop compact & modular platform was designed to cover the most common testing and in-system programming (ISP) needs with a reduced initial budget, nevertheless a high-efficiency solution.