XJTAG Boundary Scan
IPSES is the Italian distributor of XJTAG solutions and products for boundary scan test according to the IEEE-1149.x standard.
XJTAG is a leading supplier of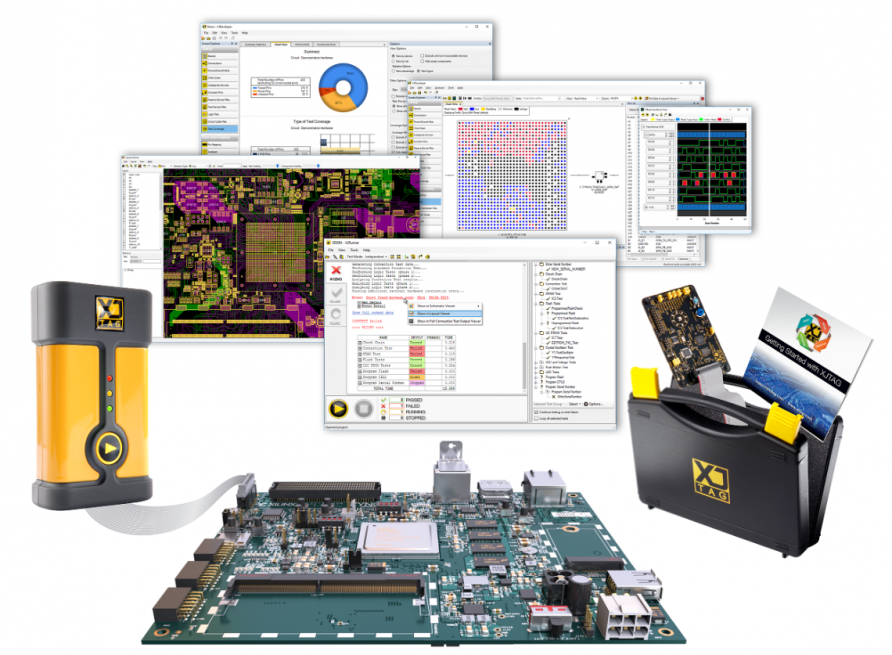 IEEE Std. 1149.1 compliant development tools either hardware and software for the integration, development and debugging of Boundary scan test. In addition, IPSES offers all the necessary advice for the development of boundary scan platforms and test sequences, for the integration of the JTAG boundary scan in an already existing station and for its combination with functional test systems.
XJTAG was the first boundary scan solution to offer a common platform for use by design and development engineers, test engineers, contract manufacturers and field test engineers, providing testing of not only JTAG-enabled devices but non-JTAG devices as well.
FREE EVALUATION
XJATG provides a free 30-day trial to organizations looking to get the most out of JTAG. What's more, if you really want to hit the ground running, we will include setting up your first board. For further details, please contact us or check the XJTAG website.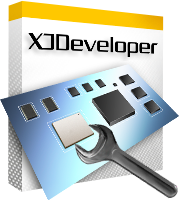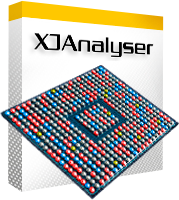 XJAnalyser
It is a powerful tool for real time circuit visualisation and debugging. It provides a graphical view of JTAG chains, giving you complete control, on a pin-by-pin basis, of both pin state (either driven as an output or tristated as an input) and pin value (either high or low when driven).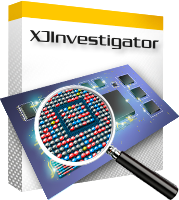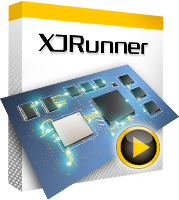 XJRunner
It is the specialised run-time environment for executing pre-compiled XJDeveloper projects. In one package, you have interconnect testing, in-system programming, non-JTAG device testing, serial number handling and configurable log files for your audit trail.

PXI XJlink2
The PXI XJLink2 module allows the integration of XJTAG into PXI-based test systems. PXI XJLink2 has one JTAG controller that can be connected to up to 4 JTAG chains, which are configurable for pinout and voltage. It is easily integrated with LabVIEWTM with a full set of Virtual Instruments (VIs) included. It is the perfect tool for the integration of JTAG test in functional test platforms based on National Instruments platforms.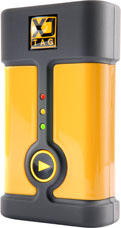 XJLink / XJLink2
USB 2.0 to JTAG interface

It is a small, portable, USB hardware devices that provide a high speed interface (480Mbps) to the JTAG chain on a circuit board. Its lightweight design allows to easily be moved to the Unit Under Test. Advanced features, like their programmable JTAG signal pin position, switchable power supply and auto signal skew, make it easy to connect to a wide range of circuit boards.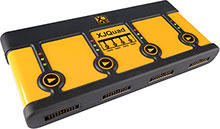 XJQUAD
Multiport JTAG controller

XJQuad is a 4-port version of the XJLink2 USB-to-JTAG controller. It is supplied with XJRunner software for running XJDeveloper test systems. Each of the four ports has a high-speed interface which can be connected to up to four JTAG chains on each Unit Under Test (UUT). It allows connection testing, in-system programming, non-JTAG device testing, serial number handling and configurable log files. Ready to test up to four boards simultaneously.

http://www.xjtag.com/jtag-tools/xjquad-multiport-jtag-adapter.php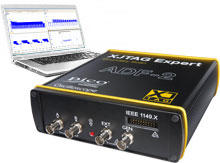 XJTAG Expert ADF-2
Integrated JTAG boundary scan oscilloscope

It is the world's first portable Boundary Scan test solution that comes with digital oscilloscope, waveform and function generator, spectrum analyser and serial protocols analyser. Its USB 2.0 to JTAG adapter provides a high speed interface to the JTAG chain while the advanced features make it easier to test, debug and repair a wide range of circuit boards. The portable design means it can easily be taken to the Unit Under Test (UUT).

http://www.xjtag.com/jtag-tools/xjtag-expert-bst-oscilloscope.php